About Gbt realty corporation​
Since 1987, GBT has been involved with the development, construction, leasing, management and acquisition of over 40 million square feet of commercial development, including grocery-anchored shopping centers, neighborhood centers, single-tenant buildings, regional power centers and mixed-use developments, representing over $8 billion in real estate. The company has also acquired numerous shopping centers.
GBT has a proven track record of taking decisive action and adapting to market conditions, creating a diversified real estate company and retail portfolio that is largely recession-resistant and well-positioned for future growth. Currently, GBT has over 250 tenants in its retail portfolio, more than 80 percent of which are regional or national brands.
The company develops and acquires properties across its five platforms: Diversified Development, Shopping Center Development, Net Lease Development, Multifamily Development and Capital Holdings.
Our mission is to increase the value of every property we touch.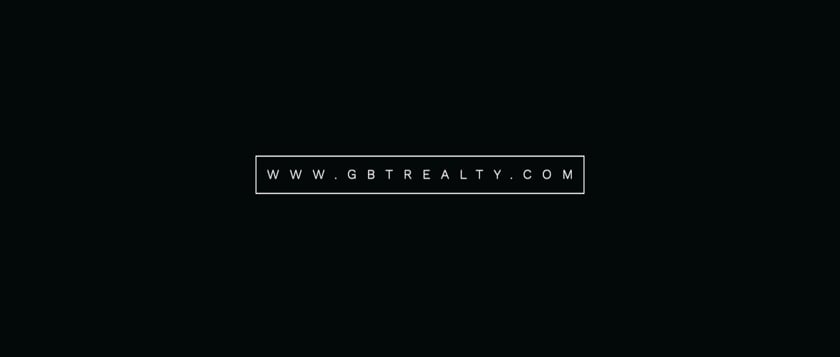 Founded in 1987, GBT Realty Corporation develops virtually all types of retail and mixed-use properties throughout the United States from its headquarters in Brentwood, Tennessee, a suburban Nashville community.
Under the leader of George B. Tomlin, the real estate firm has built a portfolio of more than 40 million sq. ft. of commercial real estate worth over $8 billion. Today, 5 million sq. ft. of prime assets are currently under management with another $1.185 billion in the pipeline. With its original development roots in retail, the company continues to pursue a diverse range of development and acquisitions including mixed-use, office, hospitality, and multi-family.
At the core of the GBT team's success is its uncanny knack for connecting tenant with dirt. In other words, assessing the specific, unique needs of each retailer and identifying the most lucrative sites that provide the best exposure and competitive edge. Regardless of asset type – anchored or un-anchored retail center, free-standing building, triple-net lease or mixed-use – value for the tenant is the firm's ultimate focus.
Specializes in developing neighborhood and power centers across the country and has delivered over 3 million square feet to over 140 tenants in the last ten years. The Platform is currently assessing multiple opportunities, focusing heavily on grocery-anchored centers and multi-tenant strip centers.
Specializes in high-volume single tenant projects and small strip center developments and has programmatic partnerships with Dollar General, Firestone, 7-Eleven and Top Golf. Over the past seven years, the Platform has developed over 800 STNL properties across the U.S., totaling over 8.5 million square feet in development.
Specializes in diverse commercial development and mixed-use opportunities within the multi-family, hotel, office and medical sectors in high-growth urban markets. In 2021, the Platform closed on several high-profile and well-positioned properties in Nashville and Denver.
Acquires shopping centers with an opportunity to improve performance, leveraging GBT's long-standing expertise and relationships in the retail space to de-risk transactions, effectuate outsized returns and capitalize on value-add opportunities. Since 2017, the Platform has acquired over 1.5 million square feet valued at over $250 million.
Pursues multifamily projects in high-growth markets, primarily across the Southeast. Currently, the Platform has projects under development in Nashville and Spring Hill, TN, and Summerville, SC, and has additional projects in the pipeline in Nashville, Dallas- Fort Worth and Houston.
shopping center + diversified