Excerpt from original source:
In April, the retail sector got the best news it had received since the pandemic started: retail sales for the month of March jumped 9.8%—the biggest monthly jump since May 2020. Retail REITs are also performing well this year, with malls and shopping centers up 33.6% and 32% respectively as of mid April, according to BTIG.
The retail industry didn't necessarily need these indicators to realize that their sector, long beleaguered and then battered some more by the pandemic, was looking up. The men and women who lead the retail real estate sector have understood over the past several months that even though the landscape was grim at that moment, better days were ahead. And why not? It was these same men and women who laid the groundwork for those better days through investments, strategies and planning. On the following pages you will meet some of these retail real estate leaders, chosen for their individual and corporate contributions for the industry. The last year has admittedly been a slog but they are now looking forward to brighter times.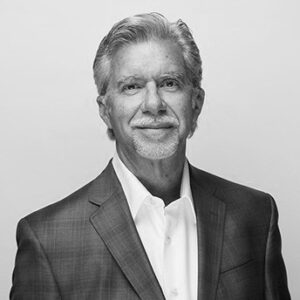 GEORGE B. TOMLIN GBT REALTY CORP. After founding GBT Realty Corp. more than three decades ago, George Tomlin recently evolved the firm's pure retail development roots to focus on urban, mixed-use projects and pursue lifestyle retail to support live, work, play and dine communities. As president and CEO of the company, Tomlin's greatest accomplishments comprise both the built environment and human capital. In addition to changing the shape of Nashville's skyline through his efforts, Tomlin has also generated a team of 78 experts that have built a portfolio of more than 37 million square feet of space, valuing more than $7 billion. Aligning himself with prominent retail brands throughout his 41-year career, Tomlin's success spans from his ability to assess both the specific, unique needs of each retailer, as well as the needs and demographics of each community, in order to identify favorable sites and tailor retail tenant mixes to benefit both parties. Tomlin's impact extends further into the community as a supporter of many local charities.